Growth Funds for eCommerce Data Platform Conjura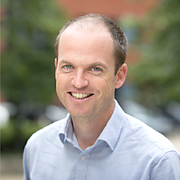 Dublin-based eCommerce analytics platform Conjura has raised EUR 15m in a Series A round of funding, which it will use to expand its solutions, broaden its UK and Ireland operations, and move into 'several' new international markets. Conjura's platform combines benchmarking, company reporting and data science to enable users to compare their business performance against industry standards; receive deep-dive reporting to highlight their strengths, weaknesses, and opportunities for growth; and make decisions across all departments based on a 360-degree view of their operations. The platform combines data from fulfilment, warehousing, and supply chain sources, with online / off-line sales and marketplace transactions and customer metrics, to provide automated insights and recommendations across every aspect of eCommerce.

New funding has been co-led by Act Venture Capital and MiddleGame Ventures, with participation from Tribal VC. Fran Quilty (pictured), CEO and co-founder of Conjura, comments: 'Our unique approach to data analysis and our ability to provide full visibility into a company's performance in one easy-to-use platform represents the next generation of eCommerce solutions. We are providing the tools businesses need to enhance their operational efficiency, as well as ensure they are providing the seamless digital experience today's consumers expect'.

Web site: www.conjura.com .
Click here to view original web page at www.mrweb.com
I am a robot. This article is curated from another source (e.g. videos, images, articles, etc.). For the complete article please use the link provided to visit the original source or author. Content from other websites behaves in the exact same way as if the visitor has visited the other website.
Warning: The views and opinions expressed are those of the authors and do not necessarily reflect the official policy or position of MichelPaquin.com.