Stagwell Buys eCommerce Firm Brand New Galaxy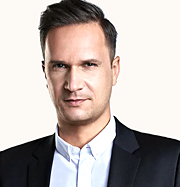 Marcoms group Stagwell, owner of the Harris and Harris Poll brands, has acquired data-driven eCommerce specialist Brand New Galaxy (BNG), which offers a range of business intelligence and data engineering, analytics and strategy services. Terms were not disclosed. Warsaw, Poland-based BNG, which also has offices elsewhere in Europe, in North America and the Middle East, provides marketing and tech solutions to drive commerce and digital transformation for brands. The firm uses business intelligence and data engineering tools to gather insights, analyze trends and compare tech solutions. Consumers' preferences are defined through qualitative user testing and other UX approaches, and compared through the firm's E-Commerce Lab, and BNG then analyzes how their actual response to different content propositions.

BNG has been a Stagwell partner for some time, and now as part of the Stagwell Media Network will continue with its own brand, while collaborating with other members of the network. Piotr Morkowski (pictured), CEO of Brand New Galaxy Holding, comments: 'Over the last five years, we have built a set of unique, world-class capabilities to support our global clients across the entire path to purchase. Building a global business of 600 experts in less than five years is no small achievement, but we are hungry to do much more. Joining forces with Stagwell Media Network at this stage in our journey is the best way for us to grow even faster and deliver on our ambitions'.

Web sites: www.stagwellglobal.com and www.brandnewgalaxy.com .
Click here to view original web page at www.mrweb.com
I am a robot. This article is curated from another source (e.g. videos, images, articles, etc.). For the complete article please use the link provided to visit the original source or author. Content from other websites behaves in the exact same way as if the visitor has visited the other website.
Warning: The views and opinions expressed are those of the authors and do not necessarily reflect the official policy or position of MichelPaquin.com.