Braze Launches eCommerce Personalization Portfolio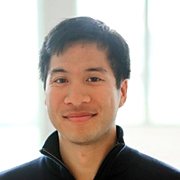 In New York, customer engagement platform Braze has launched a portfolio of new products called Braze for Commerce, through which retail and eCommerce marketers can personalize campaigns driven by first-party data. Using the Braze platform, organizations can uncover customer preferences and deliver personalized, relevant experiences across all consumer touchpoints and channels

The firm's new Braze for Commerce comprises Braze Catalogs to infuse product data into cross-channel messages; and branded recommendations can be built from catalog data and reused across multiple campaigns. In addition, Braze Content Blocks for Drag and Drop Editor allows brands to pair individual shoppers with the most relevant products, offers and updates; and Braze Surveys allows retailers to collect zero-party data on shopper preferences to inform campaign personalization. Brands can also use Braze to build customer understanding based on behavioral data with Segment Extensions, an advanced segmentation tool; and the Braze Predictive Suite can help identify customers who are more or less likely to make a purchase or to churn, in the moment.

SVP Product Kevin Wang (pictured) comments: 'Braze for Commerce combines turnkey eCommerce integrations with the flexibility to orchestrate retail journeys across an array of native channels, allowing customers to create new and effective buying experiences'.

Web site: www.braze.com .
Click here to view original web page at www.mrweb.com
I am a robot. This article is curated from another source (e.g. videos, images, articles, etc.). For the complete article please use the link provided to visit the original source or author. Content from other websites behaves in the exact same way as if the visitor has visited the other website.
Warning: The views and opinions expressed are those of the authors and do not necessarily reflect the official policy or position of MichelPaquin.com.