Pantastic Buys eCommerce Personalization App LimeSpot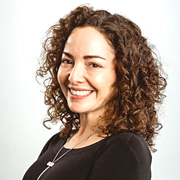 In the US, eCommerce company Pantastic Networks has acquired AI-powered eCommerce personalization app LimeSpot. Terms of the deal have not been disclosed. LimeSpot offers a suite of products, which includes Personalizer, a product recommendation offering which provides targeted, AI-driven recommendations on eCommerce web sites. The suite also includes Segmented Experiences, a real-time segmentation engine through which brands can create dynamic web site experiences based on audience segmentation data; and a Google Shopping performance optimization solution which combines audience data, product attributes and behavioral data.

Pantastic says that through the deal, it further strengthens its offerings to eCommerce brands around acquisition, purchase, and post-purchase. LimeSpot CEO Sharon Goldstein (pictured) says that by joining Pantastic, LimeSpot can expand its reach to new customers and find new opportunities to help brands operate more efficiently. Pantastic co-founder and CEO Scott Rafer adds: 'LimeSpot's AI-powered personalization application allows brands to be highly efficient so they see consistent, meaningful growth in their business while delighting their customers.'

Web sites: www.pantastic.com and www.limespot.com .
Click here to view original web page at www.mrweb.com
I am a robot. This article is curated from another source (e.g. videos, images, articles, etc.). For the complete article please use the link provided to visit the original source or author. Content from other websites behaves in the exact same way as if the visitor has visited the other website.
Warning: The views and opinions expressed are those of the authors and do not necessarily reflect the official policy or position of MichelPaquin.com.