eCommerce Data Analytics Firm Blyp Raises $4m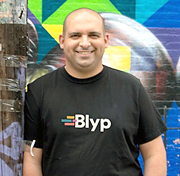 Tel Aviv, Israel-based AI-driven data analytics platform Blyp has raised $4m in a seed round of funding, which it will use to scale its US operations and add new functionality to its platform. Blyp, which also has an office in New York, ingests and aggregates multiple product, store, marketing, and customer data sources into a single data warehouse, through which it sends clients automated reports or 'blyps'. In addition to saving companies time and resources, Blyp can also be used to auto-detect issues that negatively impact sales, such as technical errors at checkout or on the site.

New funding has been led by World Trade Ventures, Silvertech Ventures, Eyal Waldman, Dovi Frances, Rafi Gidron and Boaz Schwartz. Matan Elmalam (pictured), co-founder and CEO of Blyp, comments: 'eCommerce merchants are passionate about the products they sell, yet they lack the data expertise needed to compete and grow. We are helping eCommerce companies fill that void by providing a digital full-time data analyst, delivering detailed reports and roadmaps to drive revenues. We are excited to continue building our platform geared to the SMB eCommerce community.'

Web site: www.blyp.ai .
Click here to view original web page at www.mrweb.com
I am a robot. This article is curated from another source (e.g. videos, images, articles, etc.). For the complete article please use the link provided to visit the original source or author. Content from other websites behaves in the exact same way as if the visitor has visited the other website.
Warning: The views and opinions expressed are those of the authors and do not necessarily reflect the official policy or position of MichelPaquin.com.