74% of eCommerce Consumers in Mexico Have Goods Delivered to Doorsteps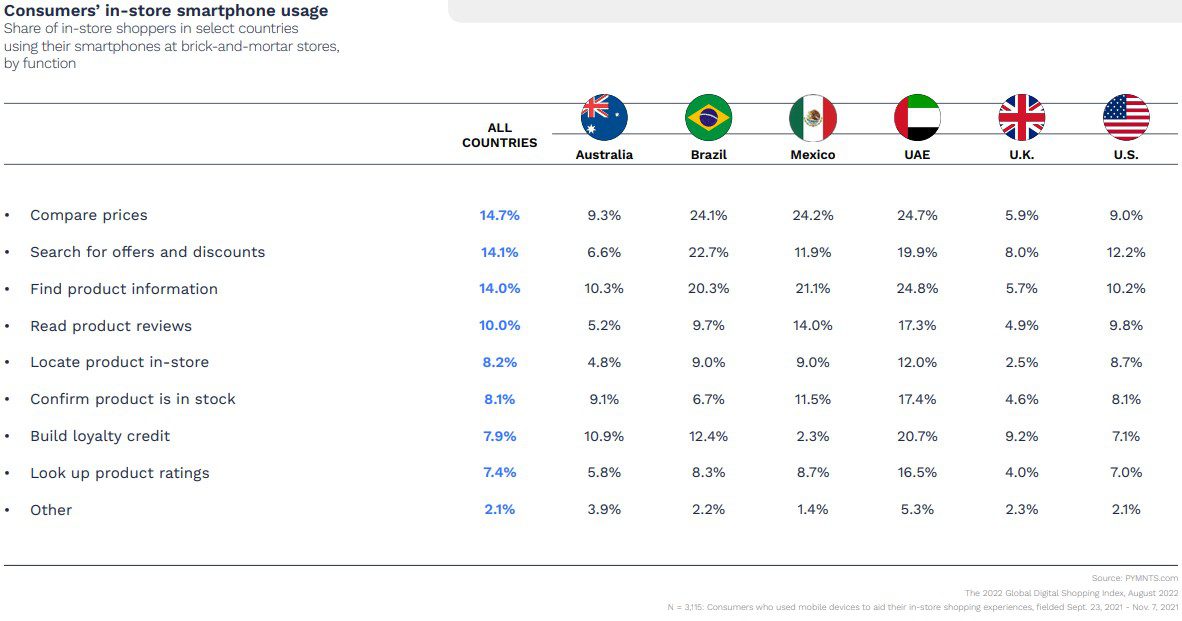 There are high-tech markets and then there are mobile, high-tech e-Commerce markets.

And in that latter category, Mexico stands out. In the 2022 " Global Digital Shopping Playbook ," we found that Mexico may be the most mobile-centric eCommerce market in North America. And smartphones are among the preferred ways and means in which they conduct commerce. That's due to the fact that 97% of internet users in Mexico access the internet via smartphone, while just 32% use laptops and desktop computers.

And against that backdrop, about 74% of eCommerce consumers wind up having their eCommerce goods shipped to the doorstep. As PYMNTS found in the report, which queried more than 13,000 consumers across six countries — Australia, Brazil, Mexico, the United Arab Emirates, the United Kingdom and the United States – merchants in Mexico have the most features online vs. other countries, and are, among other things, 14% likelier to provide free shipping.

As many as 46% of consumers in Mexico used smartphones at least once during their most recent shopping journeys, which puts the nation ahead of all comparable countries, at least as measured last year.

And drilling down into those features offered, Mexico offers inventory and price matching at levels that are higher than those of other countries. Product details are also more prevalent on merchants' sites in Mexico than as seen in other countries. NEW PYMNTS SURVEY FINDS 3 IN 4 CONSUMERS WITH STRONG DEMAND FOR SUPER APPS
About: The findings in PYMNTS' new study, "The Super App Shift: How Consumers Want To Save, Shop And Spend In The Connected Economy," a collaboration with PayPal, analyzed the responses from 9,904 consumers in Australia, Germany, the U.K. and the U.S. and showed strong demand for a single multifunctional super apps rather than using dozens of individuals ones.
Click here to view original web page at www.pymnts.com
I am a robot. This article is curated from another source (e.g. videos, images, articles, etc.). For the complete article please use the link provided to visit the original source or author. Content from other websites behaves in the exact same way as if the visitor has visited the other website.
Warning: The views and opinions expressed are those of the authors and do not necessarily reflect the official policy or position of MichelPaquin.com.