Tokens – the unsung heroes of eCommerce – now coming to Autofill in Google Chrome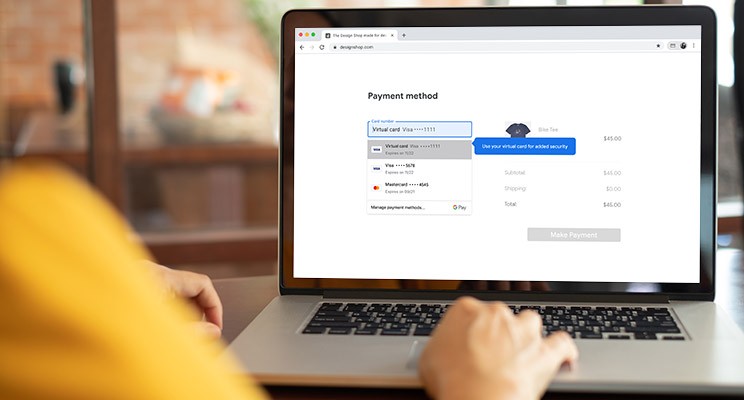 E-commerce volume has grown by more than 50 percent since the emergence of the pandemic. While shopping online is convenient, consumers also expect their online transactions to be ironclad from fraudsters. That is where tokenization comes in. It's a simple, yet powerful concept that improves the digital payment experience by replacing actual card numbers in transactions to protect consumers from potential fraud.

In a sign of the growing importance of protecting digital transactions, Google announced it is bringing virtual card numbers to Autofill on Chrome and Android. Starting this summer, Visa will replace the cardholder's 16-digit card number used in Autofill when they shop on their desktop or mobile device with a substitute number, or token.

What does this mean for consumers? When you fill out your payment information at a participating merchant's checkout page, your card details will be hidden and not shared with merchants, which keeps them safe from online fraudsters.

This will add significant security benefits to shopping online without adding unnecessary friction. Arnold Goldberg, Google's Vice President and General Manager of Payments, calls it a landmark step in bringing enhanced security to as many consumers as possible. Shoppers using Chrome on desktop and Android can enjoy a fast checkout experience when shopping online while having peace of mind knowing that their payment information is protected.

For more information on how Visa is leading the token transformation, visit here .
Click here to view original web page at www.linkedin.com
I am a robot. This article is curated from another source (e.g. videos, images, articles, etc.). For the complete article please use the link provided to visit the original source or author. Content from other websites behaves in the exact same way as if the visitor has visited the other website.
Warning: The views and opinions expressed are those of the authors and do not necessarily reflect the official policy or position of MichelPaquin.com.